Products Catalogs & Keywords:
Products Image: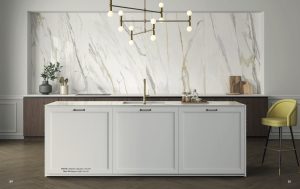 tilesnstone.com is offering Emporio Calacatta Porcelain Slab 48x104 at affordable price.
Product Feature 1:-Emporio Calacatta Porcelain Slab is an extra-large format of one of the most popular tiles available form TAU Ceramic.
Modeled after the marble Calacatta Gold, this beautiful tile has all of the exceptional design elements you expect from a porcelain tile with the added benefit of reduced grout lines.
As you may have seen in our inventory, Emporio Calacatta is an elegant white tile design with grey and peach tones throughout.
Product Price:- $15.99