Products Catalogs & Keywords:
Products Image: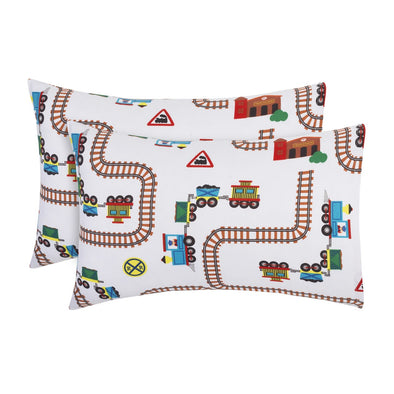 This 2 Pack Toddler Travel Pillowcases Train are perfect for the bedroom or to take a pillow on the go. Kindergarten and daycare ages 2 to 4 will definitely love them. The material of these pillows are high-quality, breathable and fade resistant. The set creates a comforting and calming sleep environment to help kids get the rest they need. Having a go-to travel toddler pillowcase allows you to keep your child's standard bedding in mint condition at home, while taking another durable item on the road.
Price:- $6.99
Website:- https://foreverydaykids.com/collections/toddler-pillowcases/products/cho...