Products Catalogs & Keywords:
Products Image: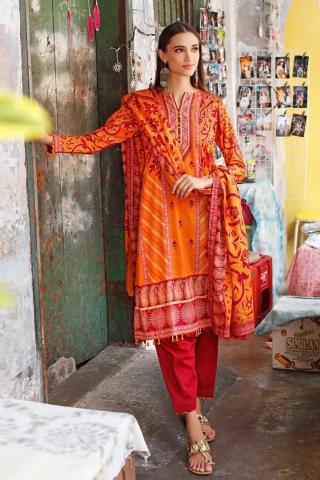 Dress Type: 3 Pieces (Top + Pants + Dupatta)
Top Fabric: Printed Lawn
Sleeves Fabric: Printed Lawn
Shirt & Sleeves Lining: N/A
Dupatta Fabric: Printed Denting Lawn
Pants Fabric: Dyed Cambric
Design: Printed
Collection: Un-Stitched
Status: Premium Stitched by String & Thread - Ready to Wear
Brand: Gul Ahmed - 3Piece Kantha Collection 2022
* String & Thread retails all Original brands products and all dresses / tops are stitched as shown in picture unless stated otherwise.
* String & Thread does not sell any unstitched item(s)
* Any Unstitched collection item(s) are premiumly stitched by String & Thread; and have extra fabric inside to alter the item(s) one size up or down.
* Colors may be slightly different of the actual product due to various lighting at the photo-shoot settings
*Accessories shown in the brand image may be different in design than on actual dress as none of the accessories are provided by the brand.
Price:-$94.95
Website:-https://www.stringnthread.com/collections/new-in/products/gul-ahmed-dn-2...