Products Catalogs & Keywords:
Products Image: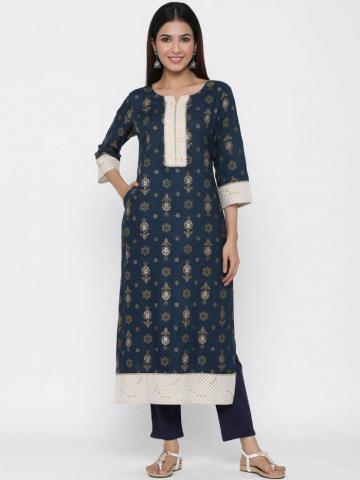 FOB Price:729
Minimum Order Quantity:1
Place of Origin:India
Payment Terms: Credit Card, Debit Card, Western Union,paypal
Products Description: Navy Blue Gold Printed Straight Kurta With Contrast Placket Detailing On Yoke and Hemline, Lace Detailing On Yoke, Sleeves and Sleeves, Side Pocket, Side Slit.
Shop Now! - https://www.jaipurkurti.com/jaipur-kurti-women-navy-blue-ethnic-motif-st...